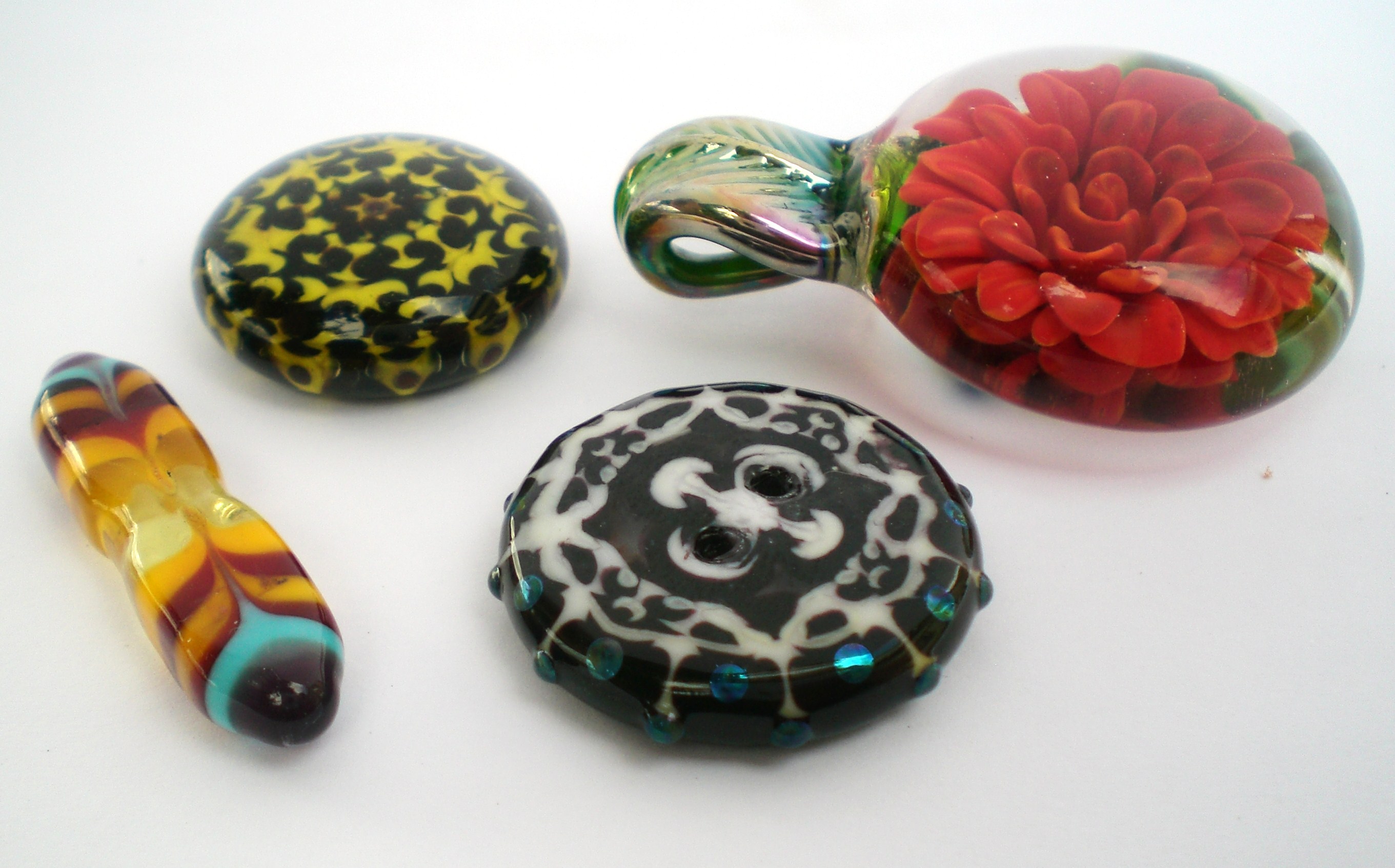 Pendants, Buttons, Cabochons, and More
at The BeadandButton Show
Beau Anderson
Fri. & Sat. June 6 & 7 • Fri: 8:30am-4:00pm; Sat: 9:00am-5:00pm (with breaks)
Students will Learn: A wide range of dot work, stringer work, twisted cane, clear casing complex details, implosions, geometric murrine, and much more. We are going to get off-mandrel, back on, and off again using Beau's new Liquid Core mandrel.
Pendants, Buttons, Cabochons, and More
For more information Click the web address Below